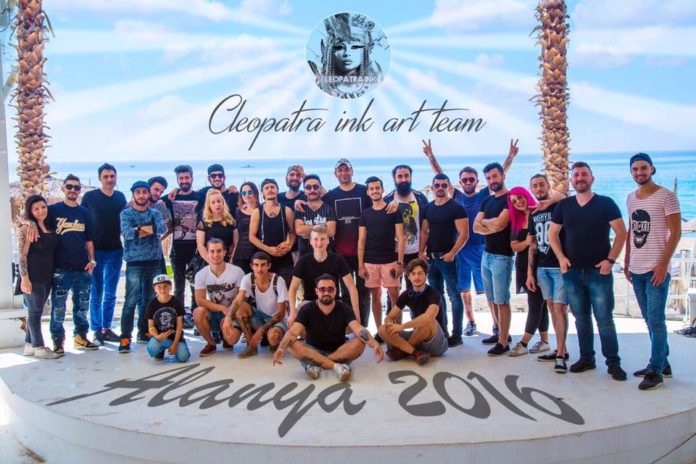 Turkey's largest Tattoo shop is located in Alanya
When Halil Ibrahim Karadere and his friend Cihat Dogen opened their shop in the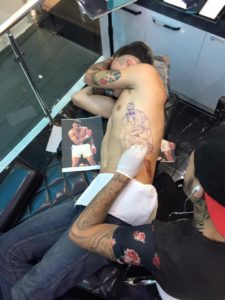 centre of Alanya they never dreamed that it would eventually become the largest tattoo shop not only in Alanya, but in the whole of Turkey. Around 100 employees and arrangements with many hotels in the whole area from Side to Gazipasa and a business that commands a lot of respect because of their attitude to quality and service.
The two young men with roots in Turkey and the Netherlands have grasped that communication, cleanliness and a high level of professionalism and service are the key words. They both have families and are far from the "shady" tattoo types that also exist in the trade. They have created a business where parents are not afraid to send their youngsters when they want a tattoo. In fact, the parents themselves go to the shop.
Or rather, the shops. Right near the statue of Atatürk lies the largest of the studios run by the rapidly growing company. On Damlatas there are two big studios just next to Tac Premiere, and we could go on like this.
Cleopatra Ink also puts on many shows. This spring they closed off the bar street and held a huge party with hundreds of participants where they had various shows, bands and DJs. It's always festive when the two entrepreneurs put their minds to something.
Winning prizes in Europe
The skilled tattoo artists at Cleopatra Ink are not only well-known in Turkey. All over Europe they participate in competitions and they have brought many great victories and prizes back home with them to Alanya. All the tattoo artists in their employment have won competitions at a certain level; it is quite simply a prerequisite for being recruited.
About 600,000 Danes are estimated today to have tattoos. A trend that in recent years has grown significantly. This is also noticeable at Cleopatra Ink.
We are definitely seeing more and more customers from Europe wanting a tattoo. It's clear that there is a growing interest. Most people know before they come on holiday what they want and have prepared themselves, says enterprising Halil Ibrahim Karadere before new customers are waiting in the busy tattoo shop in the heart of Alanya.

http://www.cleopatraink.com/
Adress: Şekerhane Mahallesi, Köseoğlu İş Merkezi 83/D Alanya, 07400 Alanya/Antalya