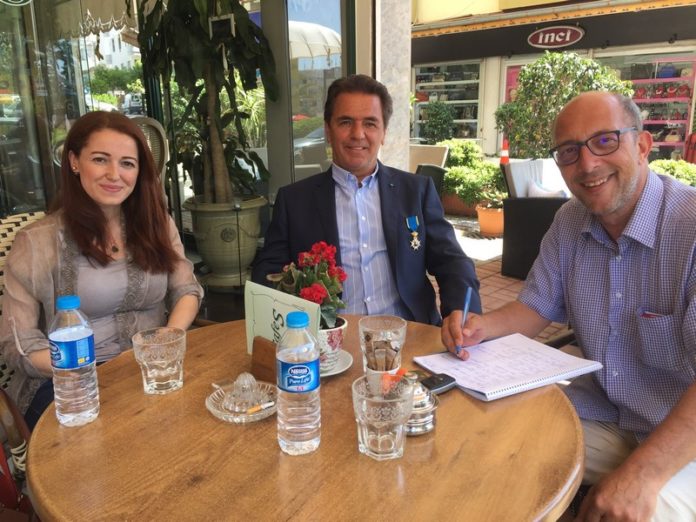 Every year thousands of Scandinavian guests come to Alanya. But many foreigners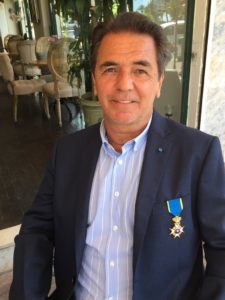 actually also choose to settle permanently in the town. There are in fact all of 79 nationalities and more than 15,000 foreigners who live here permanently. At the same time there are also all of 38,000 foreigners who have a title deed/tapu for an apartment or villa. This also means a lot of work for the town's consuls. We visited the Danish and Swedish Consulate in Alanya located in the area down by the Market Halls connected to the Hotel Elysse Garden.
Here the consuls' assistant, Ayse Göret Ozdemir, welcomed us. While the Danish Consul Dr Metin was out of town, she prepared a cup of coffee – that's what you serve for a Dane – until the Swedish consul, Mr. Hilmi Tokus, returned from visiting a couple who needed help and advice.
There are many tasks here. We help with emergency travel documents, in cases of accidents, insurance matters, we pay visits to prisons if someone has been arrested, participate in court hearings and also provide help for people in real distress who have got into trouble, says Mr. Hilmi Tokus.
It is no secret that Turkey and thus also the entire Mediterranean coast are losing many tourists from Europe and especially Scandinavia at these times. In fact, over 1 million Scandinavian guests used to come each year to this exact area. We asked for the consul's views on this sad development.
We are sorry about it as we love the Scandinavian tourists and their good humour. It has meant a lot for the area's development and is highly appreciated everywhere. Many also have homes here. I believe and hope the decline we are experiencing is temporary. And we sincerely hope that it will soon change again. We have a beautiful and peaceful town and our main task is to make the many guests happy so they will tell friends and colleagues that it is good and safe to come here, the consul concludes before we end the meeting in down town Alanya at Cafe S.
Facts:
Scandinavian pensioners also need to have their papers stamped at the Consulate periodically in order to be able to document to their home country that they are alive. The Consulate can also issue emergency travel documents if you lose your passport.
However, you have to apply directly to VFS in Antalya for anything relating to visas as this is not the Consulate's area of responsibility.
The Swedish Consulate in Alanya
Swedish Consulate in Alanya, Turkey Saray Mah. Pelitlik Cad. No:16-18 07400 Alanya Turkey
Telephone: +90 (242)52236 34 Consul Mr Hilmi Tokus. Assistant: Ayse Göret Ozdemir.
The Danish Consulate in Alanya
Danish Consulate in Alanya, Turkey Saray Mah. Pelitlik Caddesi no. 16 07400 Alanya Turkey
Telephone: +90 (242)522 3534 Consul: Dr. Metin Atalay. Assistant: Ayse Göret Ozdemir.