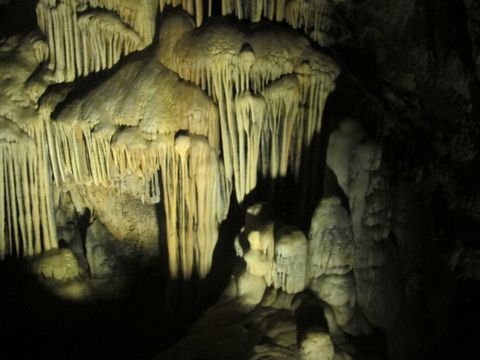 Not far from Alanya is one of Turkey's largest caves open to the public. The total length of the cave is nearly 400 metres and the highest point is approximately 230 metres above sea level.
After entering, a large 310 metre cavern opens up on your left and to the right there is a smaller but no less interesting cave.
The Dim Cave is equipped with ingeniously constructed footbridges that allow you to move around without destroying the numerous fragile stalagmites throughout the cave. At the far end of the cave there is a little lake.